Expert Advice
Exceptional Service

RENT GUARANTEE
 AND 
LEGAL EXPENSES 
INSURANCE
Non-payment of rent and legal costs arising from tenancy breaches such as anti-social behaviour and tenant fraud are some of the biggest financial risks to landlords.
We have teamed up with leading landlord insurer RentGuard to protect you against both rent loss and legal costs.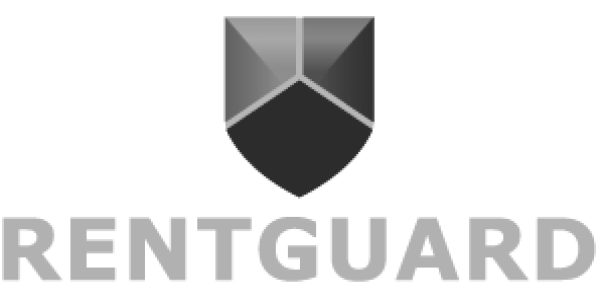 PROTECTION AGAINST NON-PAYMENT OF RENT
PEACE OF MIND FROM £45
Rent Guarantee and Legal Expenses Cover
GET A QUOTE
OUR 
RENT GUARANTEE
 PRODUCT AND SERVICE
ARE SIMPLE
Before a tenant moves in, the landlord(s) or their agent must ensure they have completed the 4 Point Check. 
The 4 Point Check comprises a credit check, confirming the tenants employment status and taking copies of the provided proof of ID and address. Alternately, have RentGuard carry out these checks for you via their fair but thorough tenant referencing service for just £29.50. Call RentGuard on 0208 587 1060.
GUARANTEED RENT
Up to £3,000 per Month Rent Covered
LEGAL EXPENSES
Up to £25,000 Covered
LANDLORD(S) MUST ENSURE THE TENANT(S) MEET THE FOLLOWING REQUIREMENTS
The Landlord(s) will need to provide proof of the following for this insurance to be valid:
Confirmation of tenant employment. Tenant(s) must be in full time employment. A written employers' reference on company letter headed paper confirming; 1) the tenant's permanent and current employment details; 2) their annual salary is at least 2.5 times the annual rental amount (the documents should be dated no more than one month from the start of the tenancy).
Photographic ID of the tenant, such as a driving licence or passport.
A utility bill or a bank statement for the tenant (to confirm previous address).
A credit check – clear of CCJ's, bankruptcies and indicating confirmation of residency.
All other tenants, including those on benefits (DSS, housing benefit, universal credit), students and the self employed will need to be fully referenced by RentGuard. A fee of £29.50 will apply for a full reference.
In the event of a claim it is the responsibility of the insured, The Landlord(s), to produce the appropriate documents when asked.
POLICY DETAILS
Our insurance partner RentGuard Insurance provides our Rent Guarantee and Legal Expenses Insurance.
This Insurance is underwritten by Inter Partner Assistance S.A., a wholly owned subsidiary of the AXA Assistance Group, and administered by Arc Legal Assistance Limited.